Оригинал взят у
theallexbekk в Хиллари Клинтон и Доналд Трамп на картах иллюминатов :-)Скачать..
Оригинал взят у
nampuom_pycu в Хиллари Клинтон и Доналд Трамп на картах иллюминатов :-)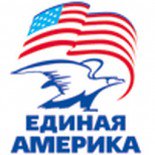 Скачать архивом:
https://yadi.sk/d/FObw11wMNXTpE
«Chain Letter» – «Письмо счастья».
You make 500 copies, and in three weeks you own Monaco! (Вы делаете 500 копий, и через три недели Монако ваше!)
«Enough is enough» – «Хватит значит хватит».
At any time, at any place, our snipers can drop you... Have a nice day! (В любое время, в любом месте, наши снайперы могут вас убрать... Удачного дня!)
The White House, Pennsylvania Ave NW, Washington, USA.
Белый дом. Официальная резиденция президента США.