Нью-Джерси: инкассаторы рассыпали на хайвее сотни наличных долларов, вызвав массу ДТП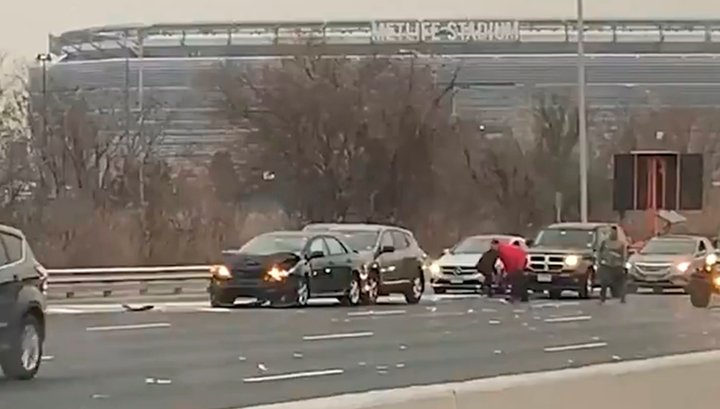 На трассу в штате Нью-Джерси пришел праздник. Проезжавшая инкассаторская машина потеряла свой ценный груз, сотни долларовых банкнот оказались на проезжей части. Это вызвало ряд ДТП, так как водители автомобилей постарались урвать свой кусок удачи и останавливались на скоростном шоссе, чтоб поймать несколько купюр.

RAINING MONEY: Many drivers stopped their vehicles on Route 3 in New Jersey during their morning commute to collect cash that had apparently spilled out of an armored truck, causing "multiple" car accidents, according to police. https://t.co/VZCSS6XZJt pic.twitter.com/K57uvWXzG3

— ABC News (@ABC) December 13, 2018


Как сообщает РИА Новости, опубликовавшее видео, инкассаторская машина стояла тут же на обочине и два сотрудника в форме собирали деньги с дороги. Полиция Восточного Рутерфорда уже сообщила о нескольких авариях и массовых пробках в этом месте.
https://www.vesti.ru/doc.html?id=3094654&cid=9